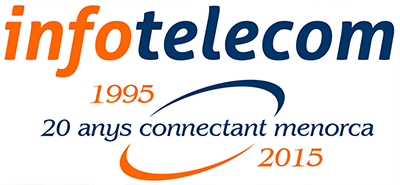 WiMAX technology (Worldwide Interoperability for Microwave Access) works through radio waves and it does not require cables, offers the great advantage of being able to provide internet in areas where no company has wired for it, something very common in rural areas of Menorca.
Although you can also enjoy our services in urban areas. Always offering connection speeds equal to or greater than if you had an ADSL line at the best price.
Our service offers Internet access through the installation of a small antenna, usually located on the roof of his house, which acts as receiver and sender of data and which is connected to a Wireless Router into of your home, giving you internet on all computers you have in your home.
This service offers the same benefits as an ADSL Internet line and can be connected 24 hours of transmission without limit and without commitment to stay. Besides a great service anywhere in Menorca.